Top 24 Cocktail Attire for Men (2020 Edition)
We are never 100% sure what is meant by cocktail attire. Cocktail attire is becoming a standard dress code type that you may find on a wedding invitation, and that's because of its versatility and availability – that said, you can forget about tuxedos, hats, and formal neckties. Still, it doesn't mean that you should wear jeans and a T-shirt.

Men's cocktail attire is often welcome at weddings, business parties, and other semi-formal events in which you're expected to come in an outfit that goes between formal and casual style. There are many types of cocktail attire based on the nature of the event you're attending, which is why you may see many different styles men wear as they go to a cocktail party.

This post will reveal to you more about the essence and present you with some of the best examples you may consider for your next semi-formal occasion.
What is Cocktail Attire for Men?
The idea of cocktail dress code dates back to the 1920s and the 1930s when people invented a so-called cocktail hour, filled with alcohol, chatter, and relaxation after an exhausting day at the office. Men could visit bars neither in their casual, everyday attire nor in tuxedo and formal suit – therefore, they needed something in between to come and drink with style.

Acentury later, men embrace cocktail attire as they go to weddings and some semi-formal events. As mentioned earlier, male cocktail attire is neither too casual nor too formal. It's mostly about wearing a tailored suit, dress shirts, ties, and a pair of shiny shoes.

However, you don't have to stick with such an ensemble. A pair of odd pants, a sports jacket or blazer, and stylish slip-on shoes can also be a nice way look incredibly smart. The best way to choose is to consider the nature of the occasion you're attending – that way, you'll know whether to go for a suit or something more informal.

Let's talk more about the colors.

Although it's considered universal and appropriate for every occasion, black shouldn't be your first choice, especially if you go for a suit. Instead, go for a navy or gray, which is less formal and more appropriate for cocktail events.

As for the accessories, you won't go wrong with a pocket square, cufflinks, a well-designed belt, and appropriate socks. This will also depend on the type of the event – if it's about something more casual, don't overdo the accessories, but enhance your look with a statement.

Now that you've become more familiar with the concept of cocktail attire let's move on to the actual examples that might be your top choice.
Cocktail Attire for Men: 24 Best Ways to Embrace a Semi-Formal Style
If suits are not your cup of tea, that's OK. Not all the men feel the same dose of comfort as they're wearing a suit, and since cocktail attire allows variations, we have prepared a list of the 24 best examples on what to wear to a cocktail party – let's start.
Cocktail Dress Code: Pants – Chinos, Clifton Pants, and Dress Pants
Pants are an essential detail in cocktail attire, and you need to find a perfect pair unless you go for a suit. Although you may see the cases where people wear denim jeans at cocktail parties, these are generally not a welcome solution. Instead, choose a well-tailored pair of chinos, Clifton pants, or any dress pants you find convenient, and you'll achieve a great cocktail look.

Go for colors such as gray or navy, but you may consider black sometimes, as well. For example:
Chinos in navy are a suitable solution for casual cocktail attire for men – have a look at the following models: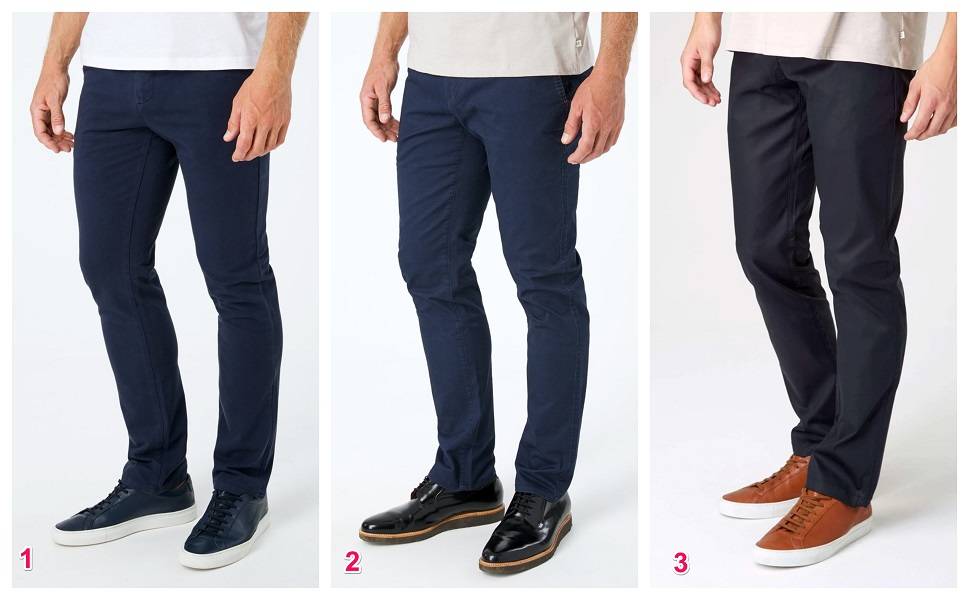 Gray is another preferable color, which is why we suggest you take a look at the following models of Chinos in gray color.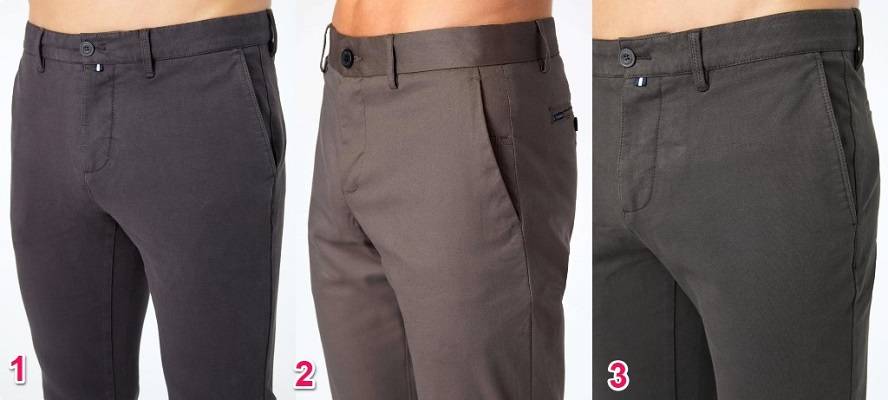 Clifton Pants in Navy, Gray, and Khaki
The iconic design of Clifton pants is the reason why they're convenient for a wide variety of occasions, including cocktail parties. They're primarily created for everyday purposes, but thanks to their polished design enhanced with an elevated dose of stretch, you can wear them at cocktail events with comfort and style.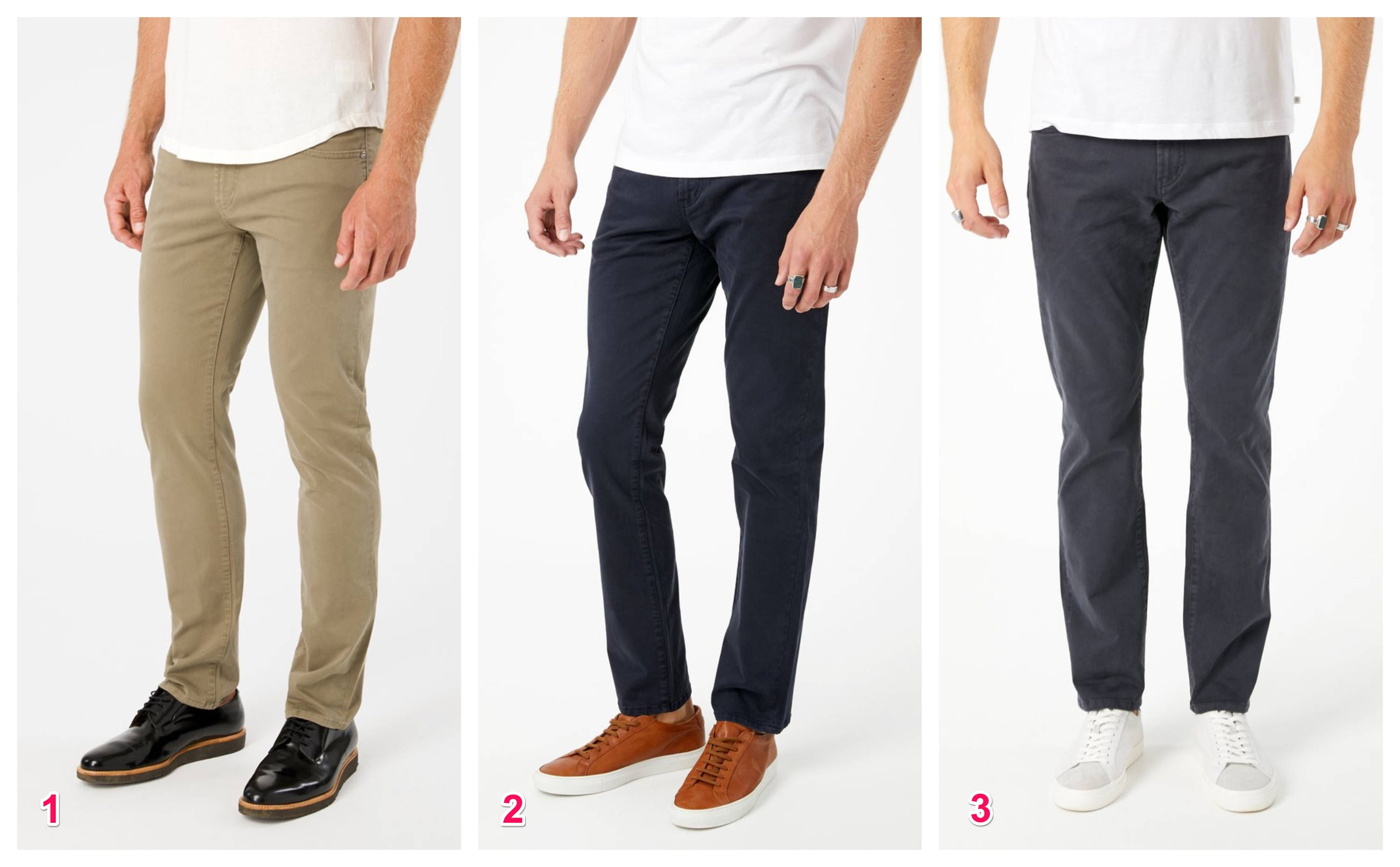 Dress Pants: The Best Cocktail Attire Choice
You'll never go wrong with dress pants. Apart from being exceptionally stylish, such pants are quite comfortable and enhanced with details that will take your overall look to the next level. Pair them with a trendy button-up shirt to get a classic and sophisticated look.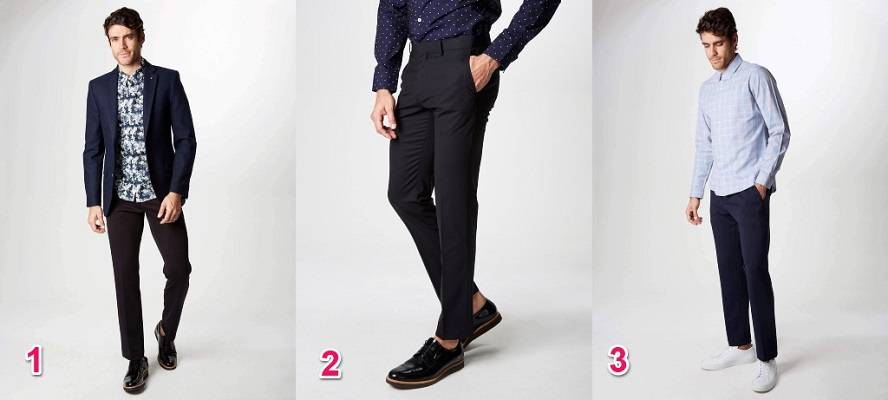 Cocktail Dress Code: Shirts
Dress shirts are a crucial part of cocktail attire for men, which is why you should prepare one for the upcoming event. A cocktail shirt should have a characteristic collar shape – well-pressed and crisp – and should be paired with an appropriate jacket or sports blazer.

Go for shirts in black, white, pink, or light blue. If you want to wear a tie, make sure you choose one that combines well with your overall attire.

Cocktail Dress Code: Blazers
When your pants and shirt are perfectly paired with a blazer, you are ready to go! Blazers should be wonderfully tailored and fitted, but not too tight – that way, you'll have a high-class look convenient for semi-formal events. Besides, you'll feel quite comfy.

Go for dark-colored suits to embrace a classy and sophisticated look. You'll never go wrong with navy, gray, charcoal, and even black blazers.
Navy is a classic choice when it comes to blazers or suits. It's convenient for both day and night, and you can wear it at different types of events – either casual or more formal. Have a look at navy blazers from
7 Diamonds'
collection: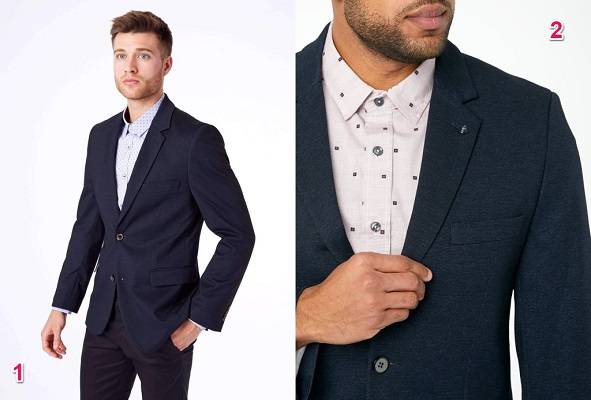 Blazers in Midnight Color
So-called midnight color is becoming more and more popular, which is why you're encouraged to go for it. It's a bit darker than a classic navy color, and it's suitable for both casual and more formal cocktail occasions in which you want to express your style and confidence.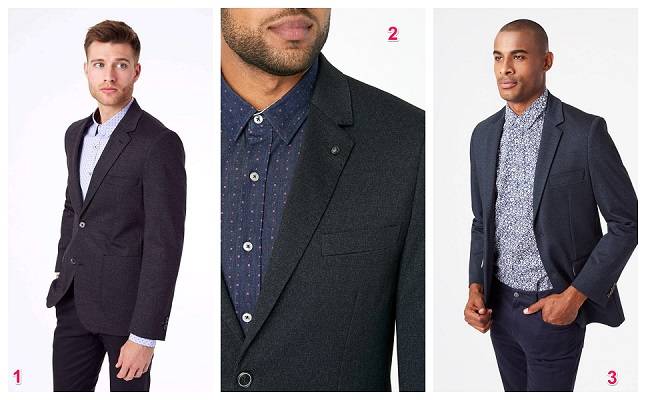 Blazers in Charcoal and Brown
Other darker colors are worth considering, as well. You'll look great in blue, charcoal, or brown blazer, which will bring an elevated dose of elegance to your overall look.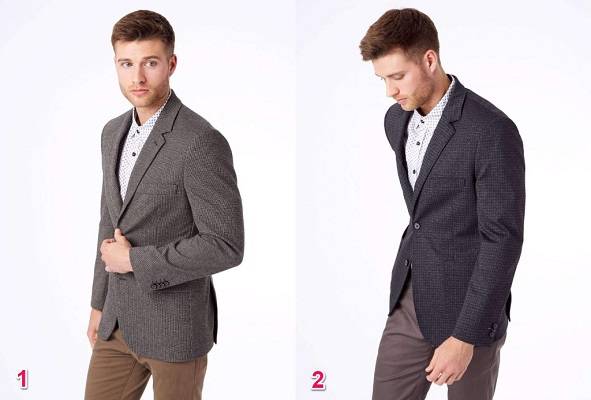 Cocktail Attire for Men: DO's and DON'Ts
Many questions arise as we're speaking about clothes men tend to wear. Therefore, we have prepared a brief list of the things you should and should not consider when choosing an ideal men cocktail attire.
Here are some ideas you may stick with when selecting:
Wear a jacket (blazer) that fits: It's critical to wear a fitted blazer that's neither too big nor too tight. If you choose the wrong size, you may look messy and not in line with the occasion's level of formality. If you're not sure about whether the jacket/blazer suit you, go to the tailor and let them do the necessary corrections.

Play with patterns: Bright colors and alluring patterns aren't generally accepted, but you're encouraged to experiment with some textures in which you feel great. Still, don't overdo them if you plan on putting on some accessories.

Wear a button-down: Button-down shirts are more than welcome at cocktail parties, but you need to make sure it's tucked in, not missing any buttons, and it's not wrinkled. You can enhance it with cufflinks and a tie, depending on the event you're attending and your personal style.

Hem your pants: You're encouraged to hem the bottom of your pants, no matter if you're short or tall. A short break will make shorter men look taller while taller men will look more proportional. Bear in mind that you shouldn't have pools of fabric at your ankles – it looks sloppy and inappropriate. On the other hand, if your pants are too short, it may seem like you've outgrown them.

Wear oxfords: Shoes are also essential. You won't go wrong with well-polished oxfords in brown or black leather, but it's OK to choose fashion sneakers, especially if you want to create a casual look.

Wear a belt: A high-quality belt is a detail that will take your overall look to the next level. Make sure it matches your shoes and watch.
Here are some things you should avoid:
Don't wear a jacket unless it's been dry cleaned: Jackets and blazers aren't something you usually wash in the washing machine, which is why you should plan on taking them to dry cleaner's at least three days prior to the event. A bad smell will shatter your style.

Avoid holes, stains, and rumpled collar: All these things may make your cocktail outfit look messy.

Don't wear jeans: Denim is excellent and evergreen, but it has never been a part of cocktail attire. Go for slacks or dress pants instead.

Don't choose socks randomly: Ankle socks, white socks, or athletic socks are not recommended since you need to find a pair that matches your trousers. Your socks will probably be visible as you're sitting, which is why it's better to choose a matching pair.