How to Match Clothes for Ultra-Modern Look + 3 Best Examples
Matching colors and clothes is not only about looking nice – it also reflects your feelings and personality. A well-thought-out outfit with perfectly matched colors will boost your confidence and make you feel more handsome. However, the concept of clothing color matches can be tricky.
The thing is that not all the guys know how to mix and match clothes and colors. It is not about following fashion trends, but rather about looking and feeling confident and comfortable. Besides, adequate color matching helps you save money since you won't buy clothes you cannot wear with other items from your closet.
The following article will explain the colors that match and provide the best examples to inspire you to become more artistic in your outfit choice.
How to Know What Colors Match?
The most vital idea of learning to match clothes is understanding what colors go well together and what combinations shouldn't be matched. Let's go through the guide to matching different colors clothes:
When it comes to orange cloth matching, guys often have some doubts. Although it's warm and attractive in its essence, orange can also be quite bright and prominent, which makes it trickier to mix and match. Still, you have various options that help you pair your pieces in orange – navy, khaki, olive, neutrals, and timeless shades of black and white are some of the most convenient solutions for your orange outfits.
Orange color can help you make a statement, especially when paired with pastel shades or mixed into patterns and prints. You can create many different outfits suitable for various settings, including
work
, bar, or
casual gatherings
.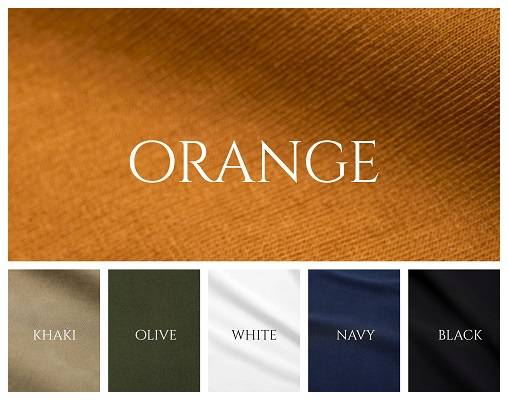 Navy is one of the most versatile colors a guy can have in his wardrobe. Apart from being quite universal and easy-to-combine, navy shades are less harsh than black, which is why it flatters the majority of skin tones.
Navy is one of the classiest colors that always look stylish. It's fabulous at any time of the year, and it can be your go-to choice for Christmas parties,
beach weddings
, or formal ceremonies that come with a particular dress code. You can pair navy with a wide variety of neutral shades such as
beige, brown, white, gray, olive
, and any color you find suitable.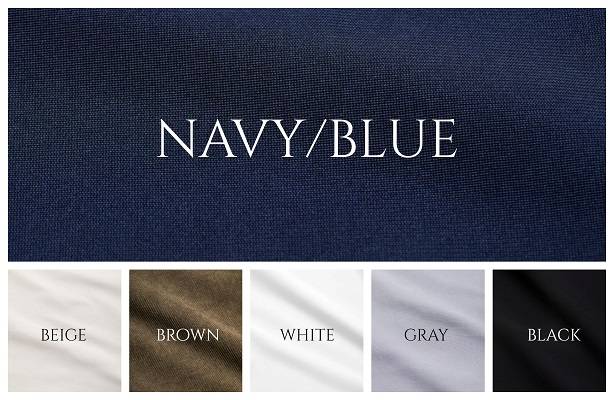 Red is another color that works well with neutrals – you won't go wrong whether you pair it with black, white, beige, or navy. If you want to achieve a classier look, we suggest you go for gray, brown, or earthy tones, depending on your style and fashion preferences.
No matter what shade of red you choose (burgundy or a more vibrant option), you have a variety of outfit solutions that won't go unnoticed.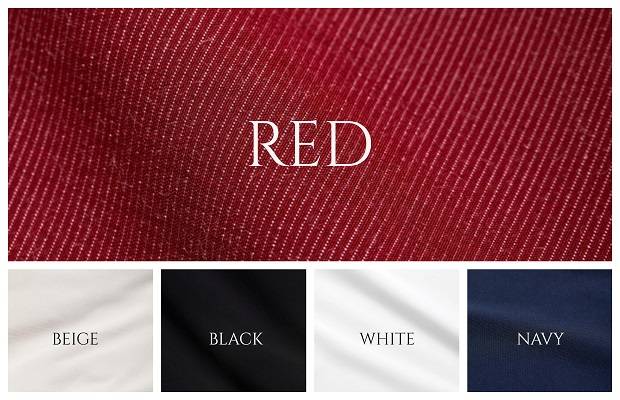 Adding some greens to your life won't hurt, which is why you should include this classy, elegant, and versatile tone in your everyday outfit choices. Every shade of green is special in its own way, which is why it is convenient for many different attire ideas. Any garment in green can boost your appearance and add some personality to your overall look, and it works perfectly with both neutral and vibrant shades.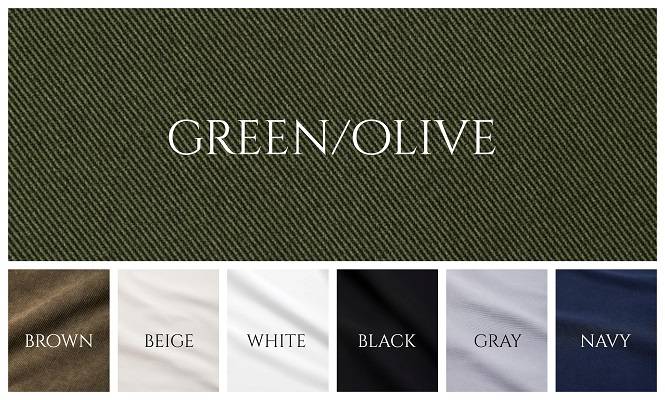 Yellow goes beyond basic colors. Besides providing your outfit with a dose of joy, yellow can freshen up your style and make it more attractive. Yellow is one of those colors that cannot go unnoticed, which is why it's recommended to stick with neutral colors whenever wearing something yellowish.
Be free to experiment with different yellow shades, including mustard or key lime, and get a unique, crisp look that makes a statement.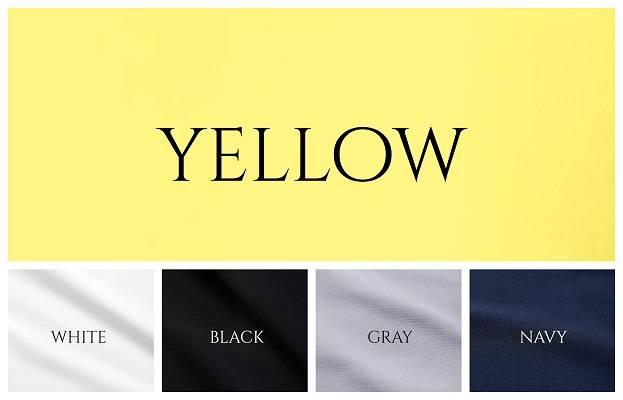 How to Match Your Clothes to Get a Fresh and Fashion-Forward Look?
The best color combination will depend on the occasion you're attending and the weather. Here are the 3 trendiest outfits that match to inspire you to add some colors to your life and embrace the ultimate fashion trends.
You cannot go wrong with neutral colors, whose versatility allows classy, elegant, and sophisticated outfits. Choose among black, white, gray, olive, navy, khaki, beige, and other earthy tones that work perfectly with any color.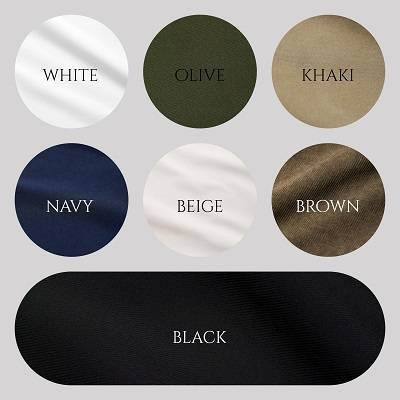 Neutral colors are an excellent choice since they don't clash. Apart from creating fantastic combinations with other colors, they work well together, as well. Neutrals will boost your confidence and come in handy whenever you're not sure what to wear.
Neutral Outfit Example: The Infinity® 4-Way Stretch Jacket in Black + The Ultimate Polo in Ash + The Infinity® Chino Pant in Sand
Every single part of this neutral outfit delivers a significant dose of comfort and style. This is an excellent example of how to match clothes for men and get a crisp and trendy look suitable for everyday occasions. Add white sneakers to boost your overall look and embrace neutrals to the fullest.
2. Go for Monochromatic Outfits
Monochromatic outfits, also known as tonal dressing, includes wearing colors that belong to the same color family. Hence, it is like wearing different tones of one particular color.
Monochromatic outfits are trendy and suitable for different kinds of events. To make a classic yet sharp look, experiment with different textures or patterns to provide your outfit with more contrast and depth.
Monochromatic Outfit Example: Momento Curved Supima® T-Shirt in Foam + Clifton Sateen Pant in Odyssey + This Town Long Sleeve Shirt
Mix the distinctive tones of green and blue to get the best monochromatic outfit inspired by the latest fashion trends. This great example of color matching clothes is convenient for casual settings where you want to show some style while boosting your comfort and good feeling.
A contrast between your garments is a simple yet excellent way to make your outfit look stylish. One of the best methods for creating a valuable contrast is by adding a pop of color, but you won't go wrong with complementary colors either.
Adding a pop of color means preventing the clash of colors, which can look quite messy and unoriginal. You can start with neutrals and then pick one particular tone to add to your outfit. For example, wear something in gray and add a burgundy touch to break the monotony and enhance your style.
On the other hand, including complementary colors to your outfits means adding contrast using colors opposite each other on the color wheel.

Although complementary colors may seem like "too much," have in mind that you don't need to choose the boldest shade. Pick the color that you like and in which you feel confident and comfortable.
Pop-of-Color Outfit Example: Momento Curved Supima® T-Shirt in Black + Clifton Sateen Pant in Black + Jacket in Burgundy
An all-black outfit enhanced with a significant dose of burgundy is all you need to embrace these cold days. It's a quite simple and classic combination you can wear on different occasions, and since each garment reflects an enhanced versatility, you can create many different outfits that won't go unnoticed.
4. Consider Versatile Shoes
Shoes form an essential part of your overall apparel, and they can give you a hint when wondering how to match clothes for men. To achieve a fabulous look that can fit any occasion, make sure you have a pair of
versatile shoes
you can wear with different types of
pants
,
shirts
,
blazers
, and other essential items.
Here are some ideas on how to match clothes and shoes for guys:

5. Avoid Colors that Don't Go Together
You don't want your outfit to look messy and not as trendy as you'd like to. Therefore, you should avoid certain color combinations that don't work well together and stick to their alternatives that provide a smart and incredibly polished look.
These color combinations include:
You should avoid the combination of black and brown since it can be quite dull and won't shine at all. Wear these two colors separately, and pair them with neutral shades to get a trendier and more polished look.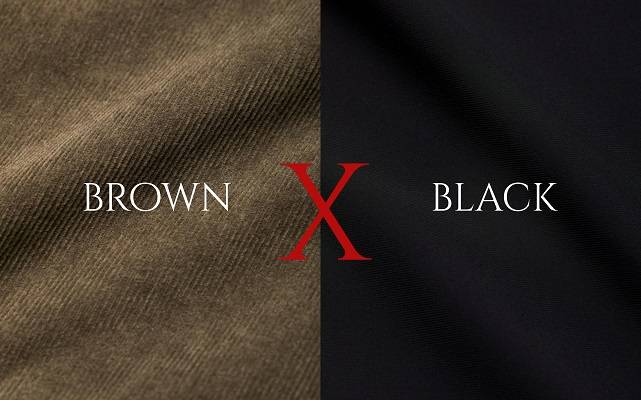 Another combination that shouldn't be on your list is the one composed of gray and brown. It simply does not look good. If you wear this and ask yourself, does my outfit match? The answer is no.
Avoid red and green unless you want to look like Santa's helper. These are excellent tones that work perfectly in other combinations, but definitely not together.