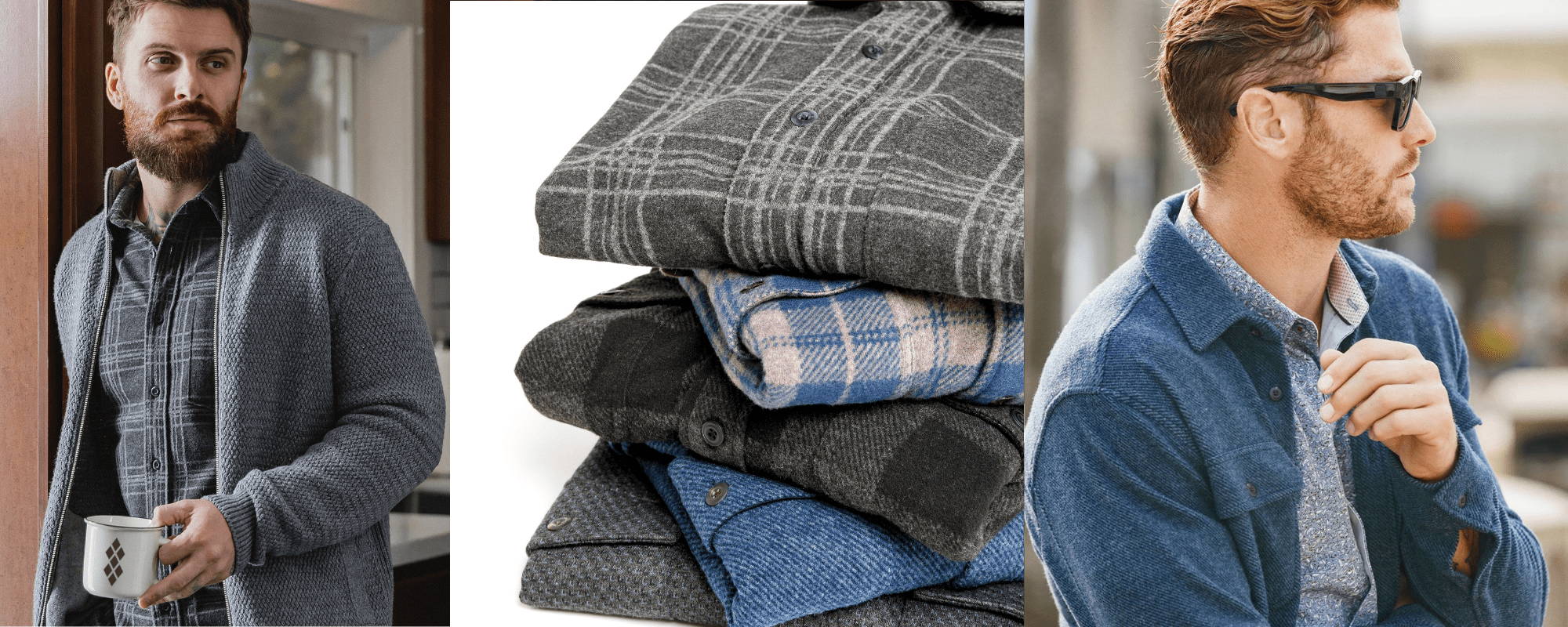 How to Wear a Flannel: A Complete Men's Style Guide to Sporting Plaid
Although it may be simple at first glance, a flannel shirt is a wardrobe staple that suits any man. It is cool and casual, allowing you to style it in many different ways and create a wide variety of outfits convenient for any setting – from lounging around and relaxed group-gatherings to even dressier events.
Flannels have made a significant comeback for a reason. You can see many flannel outfits on the streets worldwide, and you may find yourself impressed by what you see. And that's because the checkered pattern on a high-quality flannel fabric enhances masculinity, taking your classic style to a whole new level.
Whether you need flannel for your everyday demands or want to stick to a bolder style, this guide to wearing flannel will give you useful and chic tips and ideas to create apparel that goes beyond the ordinary.
The term flannel is often considered a particular shirt style featuring a checkered (plaid) pattern. However, you should know that flannel is a type of soft, woven fabric typically made of wool or cotton. It is commonly seen on shirts and jackets due to its warmth and incredible softness.
Flannel shirts usually come in check patterns, but you may also find them in a plain design. Plaid styles have a more relaxed and casual feel, while plain shirts may provide a sharp and polished flair suitable for days when you want to look classy.
Whether you choose a check or plain style will impact the way you wear it, and when you should opt for it. Plain flannels are more versatile, providing you with more outfit ideas and styling opportunities than check flannels. These boys tend to be bolder, so it's better to keep the rest of your apparel neutral and minimalistic.
How to Wear Flannel on Different Occasions?
A fashion-forward and high-quality flannel can do more than you think. It is suitable for casual and relaxed events and a perfect ally for smart-casualevents that require a more polished appearance.
You can wear flannel shirts on events such as dates or dinners, but also whenever you need an easy, weekend look. Still, you should be careful when sporting your flannel – each occasion requires a different styling approach to get the look entirely appropriate for the event's nature.
Let's take a look at some valuable examples of how to wear a flannel shirt.
Flannel Shirt Style: Casual
Most guys choose to wear a flannel shirt in a casual manner. Still, you need to pair it properly to avoid looking sloppy or messy. For instance, don't wear it with sweatpants or casual joggers – it simply doesn't work that way.
Go for a pair of jeans to achieve a casual yet fashion-forward look. As for footwear, consider lace-up boots or sneakers to complete your overall style. The best way to sport a casual look is by layering your flannel over ateeand ditch it whenever you want. Rolling up the sleeves is another excellent option when the weather becomes warmer.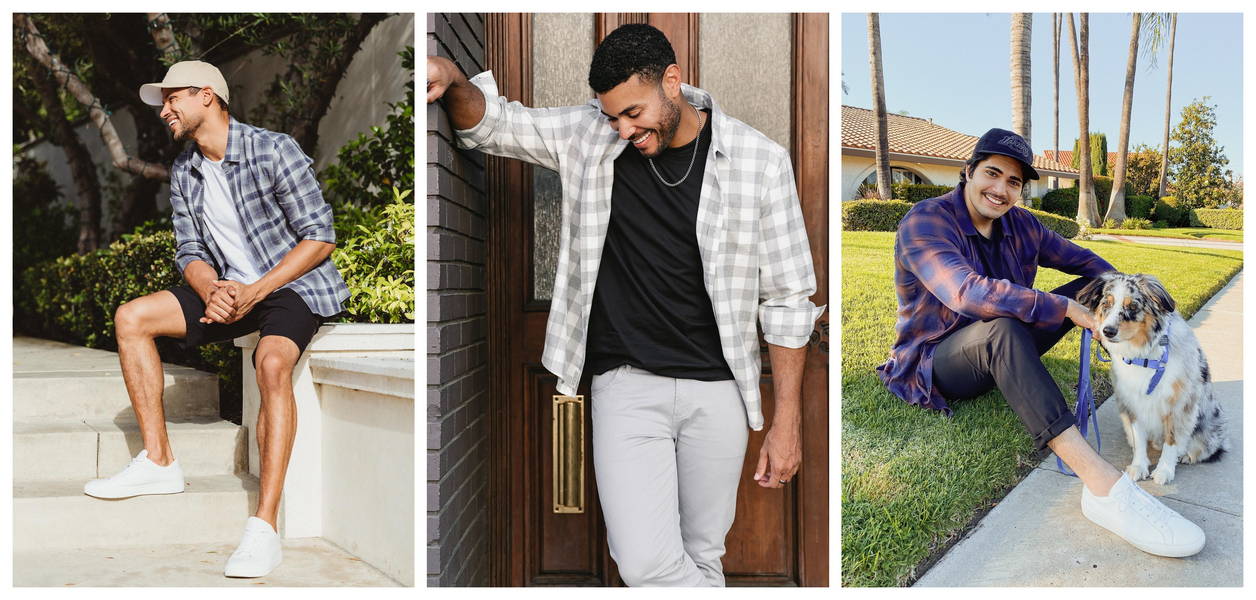 Did you know that flannel shirts and hoodies make a bombastic combo? Hoodie and flannel outfit is excellent for relaxed gatherings with old pals or chilly days when you need an extra dose of coziness. Go for a larger (unbuttoned) flannel and layer it over a hoodie and boost your style with Chelsea boots.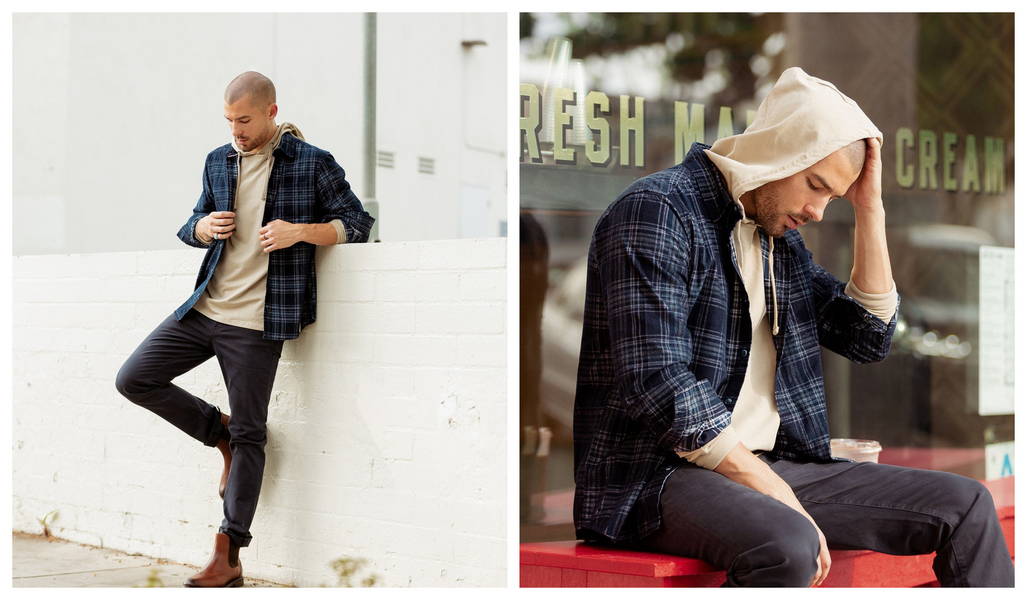 Flannel Shirt Style: Smart Casual
Smart casual is one of the chic and stylish ways to wear a flannel. Although it usually channels a more relaxed vibe, a flannel shirt should be your go-to choice whenever thinking of smart casual apparel.
To achieve an ultimate smart casual outfit, you need a polished flannel in less vibrant colors and tones and one that has a regular fit without being too baggy. Tuck it in a pair of dark jeans, chinos, cords, sport a bomber jacket, and a pair of shoes in a smart casual manner – loafers, sneakers, chukkas, or Derby shoes.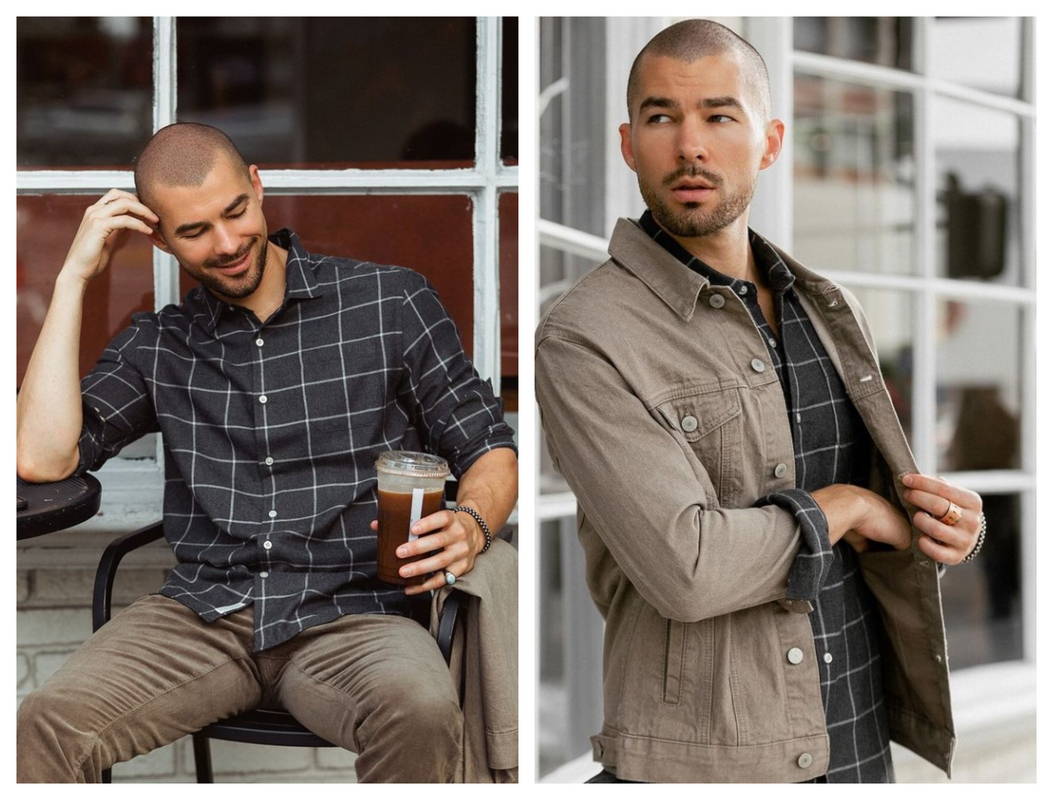 How to Wear Flannel According to Colors?
As you know, flannel shirts are known for their rich color selection. The best-selling models come in red, blue, yellow, green, blue, and brown checks, making them convenient for occasions where you want to express your free spirit.
Still, colorful flannels may be tricky to style due to their vibrant sensation. Therefore, they should be combined with calmer and more neutral clothes to get neat and balanced apparel that suits any event.
Red flannel shirt in a plaid version may be the most popular garment around guys who prefer urban and street style. However, it may be challenging to wear it and avoid a so-called lumberjack look. To get a polished and well-thought-out appearance, ensure you're wearing a red flannel with a black T-shirt, skinny jeans or chino pants, and a pair of boots to complete your overall look.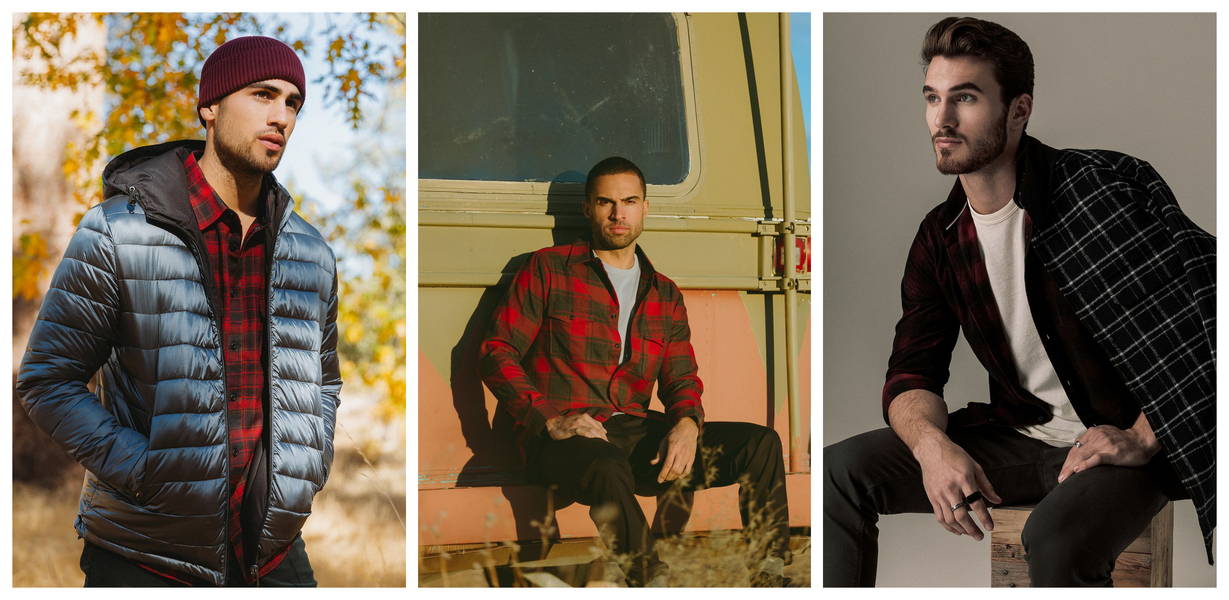 Black flannel shirts, especially those in a check pattern, can look pretty grunge. Therefore, they are the best choice for guys who prefer an edgy style to sport at concerts, parties, or their favorite band's gigs. Black flannels work perfectly with black pants or jeans and black sneakers.
Still, black flannel shirts can create cleaner looks. If you're not into bold styles, go for flannel with subtle print or no print at all, and pair it with dark blue denim.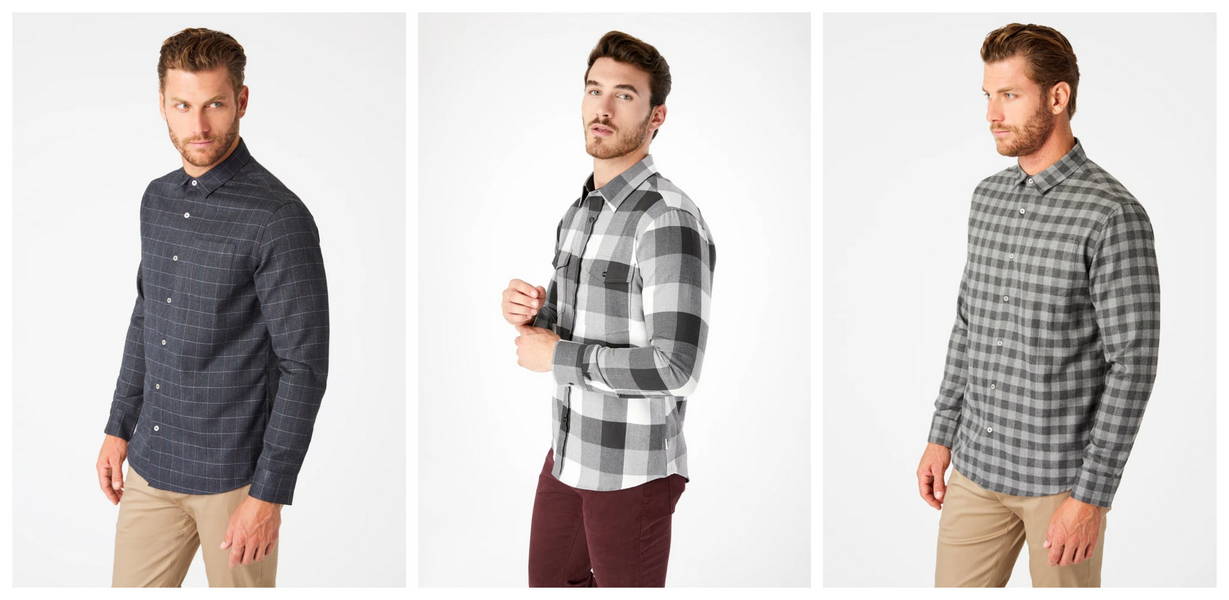 Green flannel shirts are an excellent choice for guys who love the style associated with a country or lumberjack look. Green plaid shirts usually feature blue and navy checks, making them convenient for guys with pale skin tones and blue or green eyes.
Green flannels allow you to create numerous styles, and they are pretty easy to combine. They work perfectly with khaki, brown, and other earth-inspired tones, bringing a natural vibe you can sport throughout the year.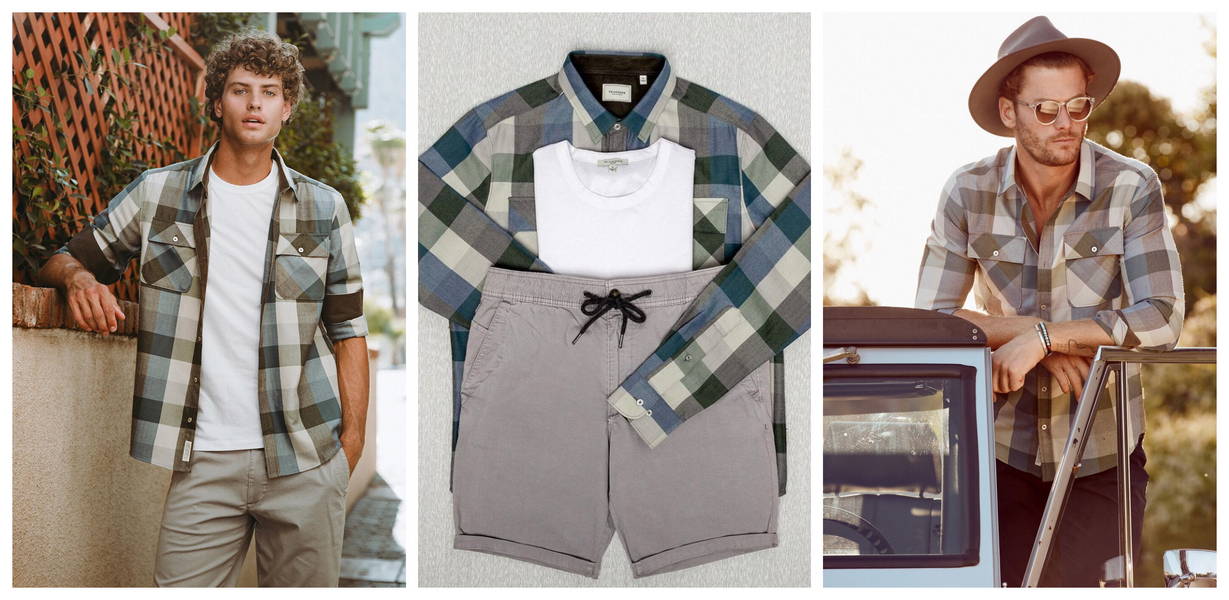 Never underestimate the power of neutral, brown tones, which are ideal for adding a cozy touch to fall outfits. Flannel shirts come in different shades, including lighter camel tones and dark, chocolate nuances that work perfectly with other earthy-toned garments. Sport your favorite pick with sand chinos or super-stylish 7-pocket pants to get the best flannel outfits men find quite handsome.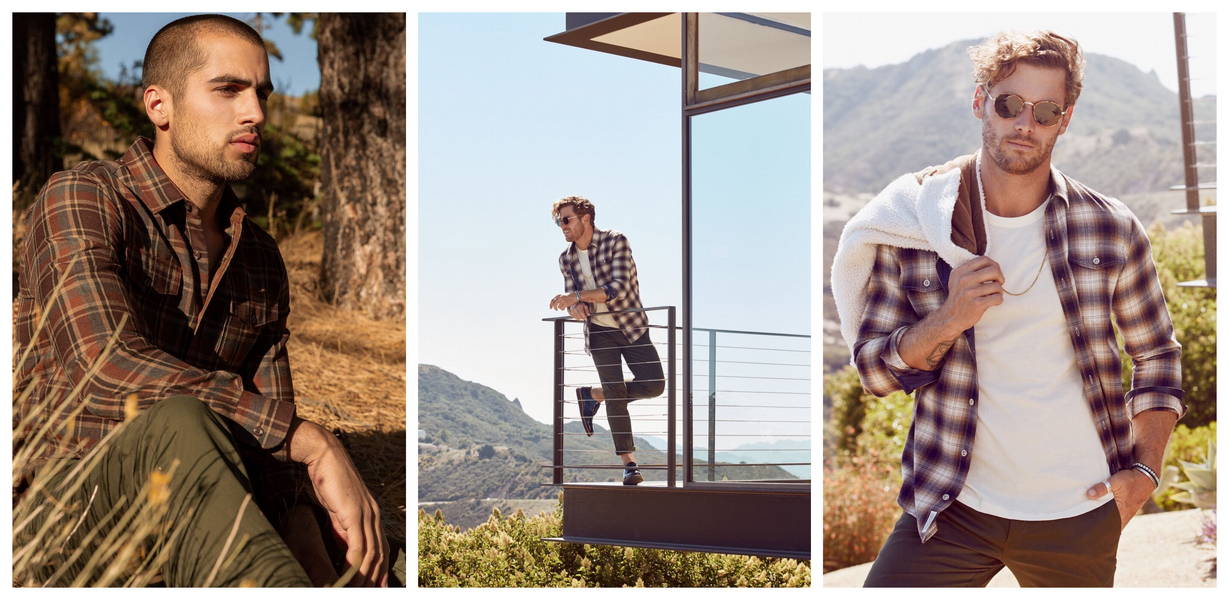 A dark yellow flannel shirt is an essential piece you can use to create numerous outfits that match either summer or fall and winter occasions. If you aren't afraid of colors, but you're willing to leave your comfort zone, a yellow flannel should be your go-to choice.
Flannel shirts usually feature yellow and black checks, which is why such a top can work perfectly with black pants, black sneakers, or any other piece of clothing in a solid, neutral color.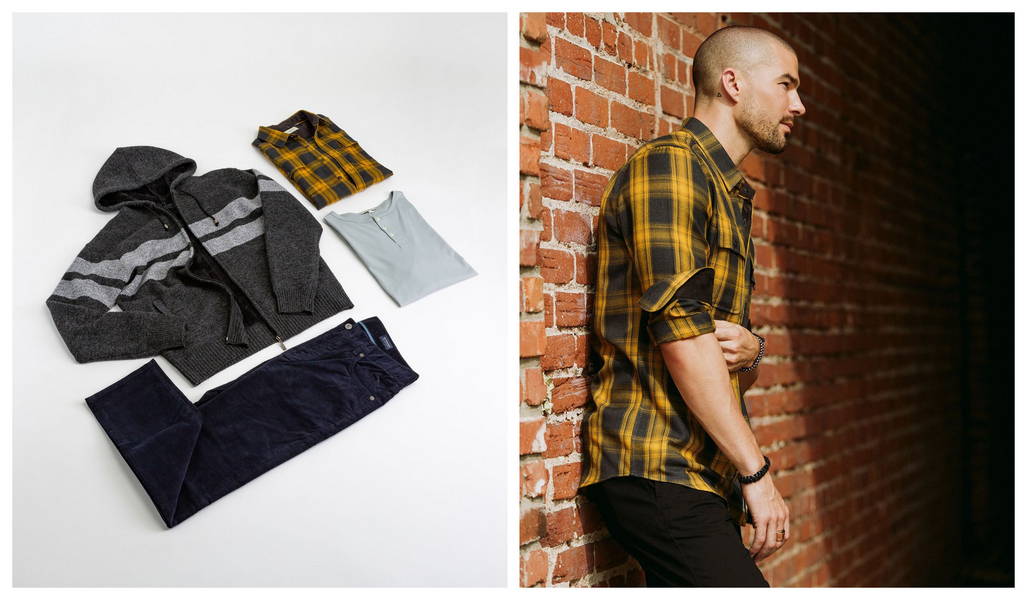 Flannel Shirt Fashion: Do's and Don'ts
It may be a bit challenging to get neat and polished flannel outfits. Guys aren't always sure how to pair their favorite flannel shirt with other garments to create a fantastic look they can sport on different occasions.
Let's take a look at the list of the styling tips you should stick with to avoid the sloppy and messy appearance and achieve styles you can proudly wear.
Do get flannel shirts in various colors, patterns, and shapes (slim, oversized, etc.). Both plain and check models allow you to create many great last-minute outfits and provide you with numerous apparel ideas you can sport at any time.

Do buy seasonally appropriate flannels. For example, opt for gray and dark green during winter, light brown for fall, and save crème and white tones for summer. These color choices reflect attention to detail, allowing you to blend nicely with the environment.

Do choose flannel shirts appropriate for the places you visit daily. For instance, avoid thick flannels in the office and lightweight blends for outdoor events in chillier weather.
Don't wear flannels around your waist unless you have no other choice. It may look quite messy.

Don't pair casual flannels with suits or tailored coats. If you want to sport a smart, classy look, better go for slim-fit flannel with small checks and leave your casual friend for more relaxed occasions.